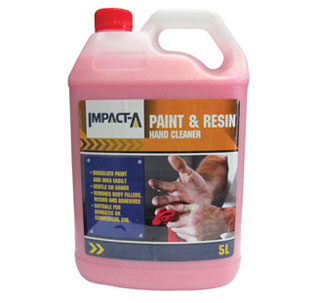 IMPACT-A Hand Cleaner - Paint & Resin 5Lt

12895
Impact-A Paint and Resin Hand Cleaner is a safe, non toxic cleaner designed to breakdown the oils and resins in enamel, acrylic and 2-pack paints.
A soft scrubbing abrasive Cenolite gently removes in grained paint. Ideal for the removal of marine paints, anti-fouling, automotive, furniture lacquers, epoxy resins, silicone sealants and auto body fillers.
Moisturising Lanolin rejuvenates your skin and is mild enough to use every day.